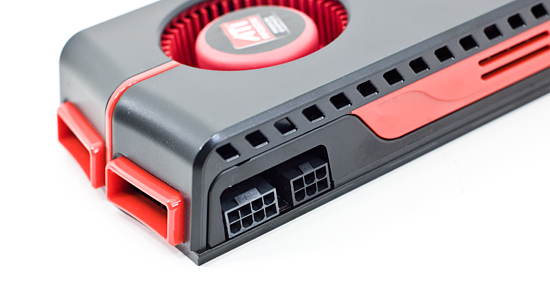 AMD has launched their new Radeon HD 5000 series to great success. The Radeon HD 5870 might be the fastest single GPU yet, but it is not the undisputed fastest graphics card. While it is certainly a match for the GeForce GTX 295, it doesn't exactly beat it.
Deviating from the usual "X2" suffix, the new Radeon HD 5970, codenamed Hemlock, is ATI's biggest, boldest and most powerful graphics card yet. The Radeon HD 5970 essentially squeezes two Cypress chips onto a single GPU, and as such the card boasts a whopping transistor count of 4.3 billion, 3200 stream processors, 160 texture mapping units and 64 raster operator units. This makes the new Hemlock card, the most powerful graphics card in existence.
The card comes equipped with 2GB of GDDR5, which is split between the two GPUs, giving it an effective memory capacity of 1GB. The card will be selling for $600, at least so long as vendors and retailers hold the line on MSRP. AMD's official guidance for this card is that the minimum requirements are a 650W power supply, and they recommend a 750W power supply.
For a size comparison here are all the Radeon HD 5000 series cards lined up. From top to bottom you have the Radeon HD 5970, 5870, 5850, 5770 and the 5750. You can clearly see how large the Radeon HD 5970 is compared to the other cards. It was one inch longer than the Radeon HD 5870! At 12.125" in length Radeon HD 5970 is very long and isn't going to fit in all the cases on the market today.
Reviews:
Legit Reviews
AnandTech
Hardware Zone
Tech Report
AMD at Play